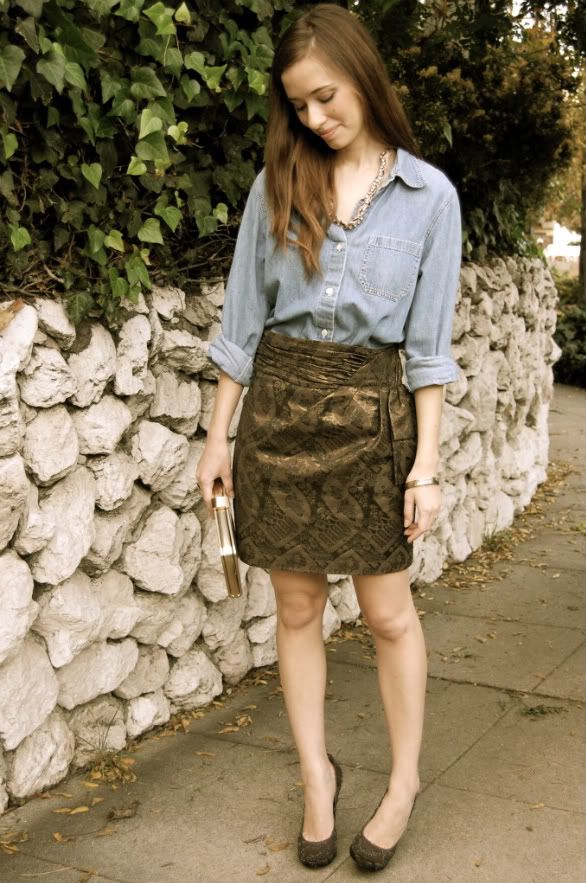 I wore this skirt last year for Thanksgiving and I don't believe I've worn it since {shame on me!}. I wore flats with this outfit during the day because Matthew and I were going to a bunch of different yard sales, and then I wore these heels at night for our
ginger-off
! As much as I love flea markets and thrift stores,
nothing
beats a yard sale! People are desperate to get rid of their stuff and will give you great deals on items just to take it off their hands..especially later in the afternoon. I can't wait to show you what we got!!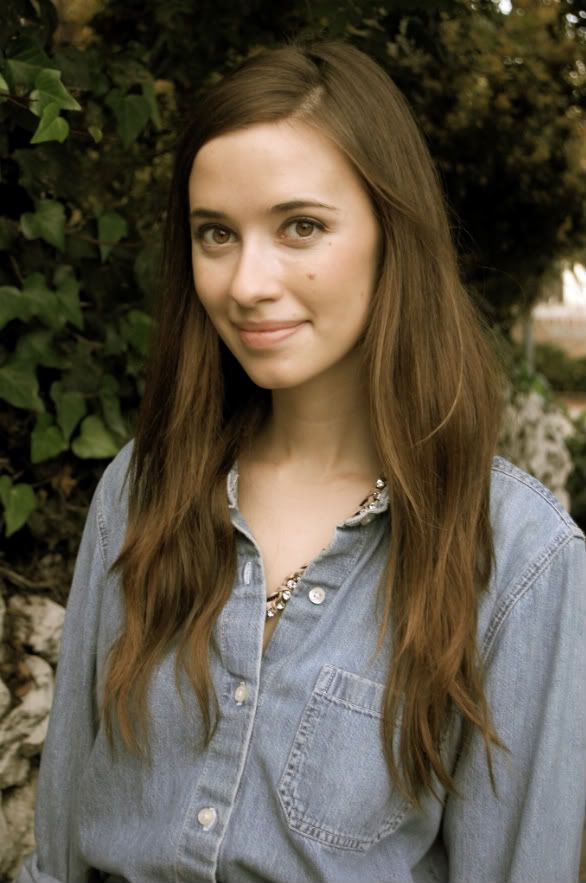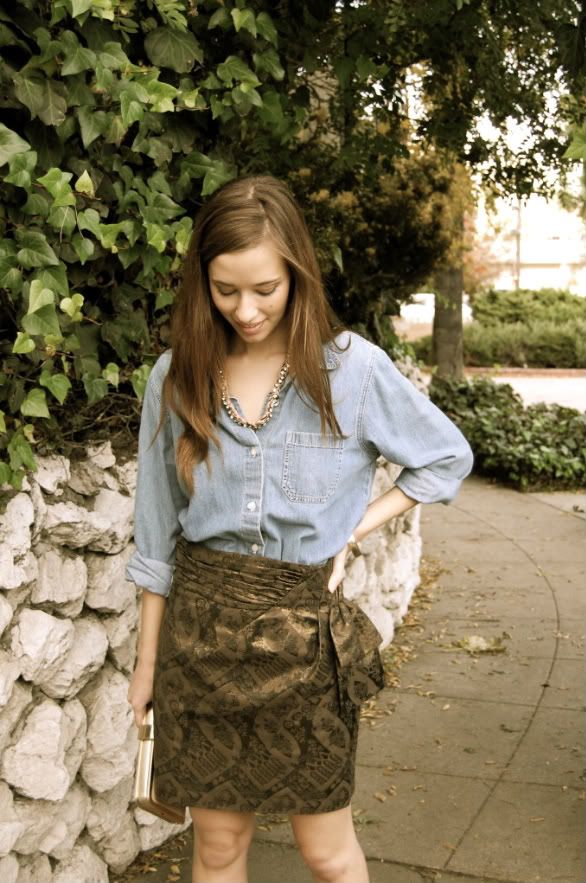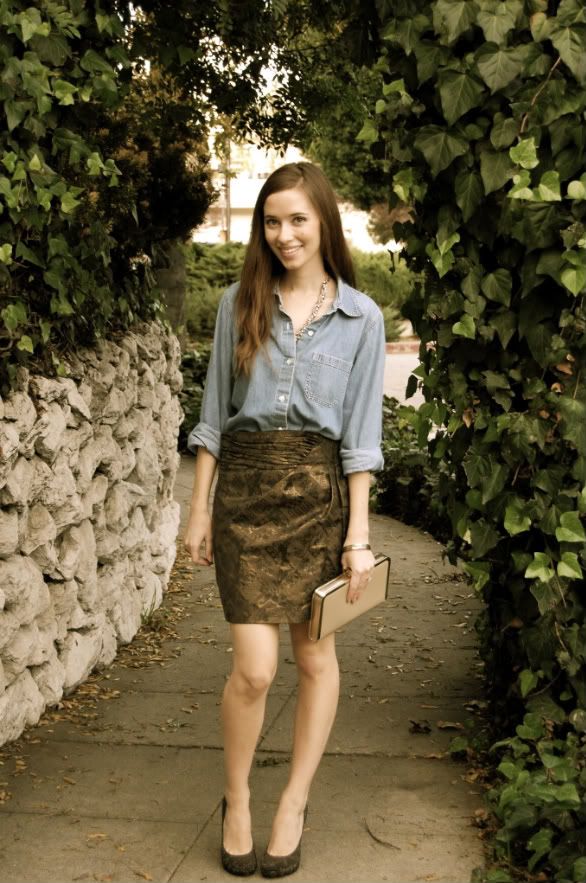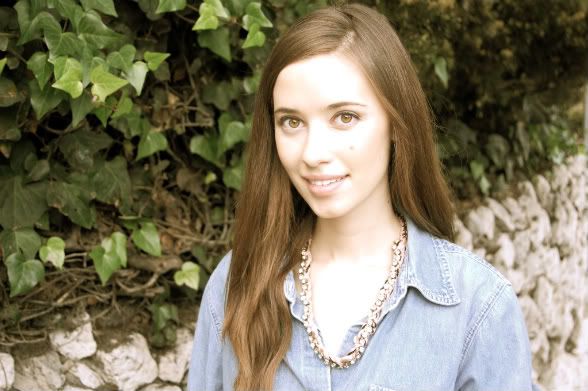 denim button-up thrifted, skirt Forever 21, necklace J. Crew, clutch Banana Republic, shoes Nina Ricci
The giveaway for the Orient watch is still going on, so go
enter
if you haven't already!
xox