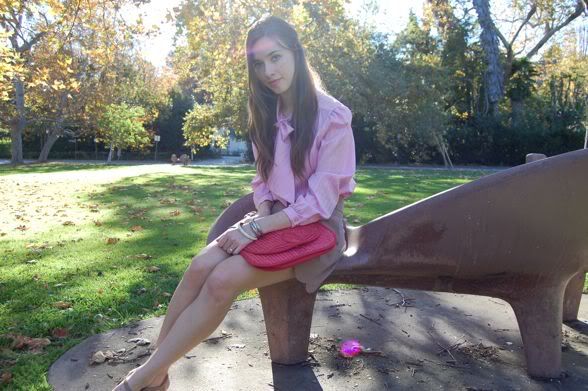 It may seem crazy that it's December and I'm wearing shorts but we had a crazy heat wave this past weekend and it was in the 80s! Ridiculous, right? Luckily, it's been a little cooler this week and it's supposed to rain tomorrow! I've been dying over this pretty pink blouse from
Kakalina Rose Vintage
. It's ladylike neck tie is just too cute. If I could wear it everyday I just might..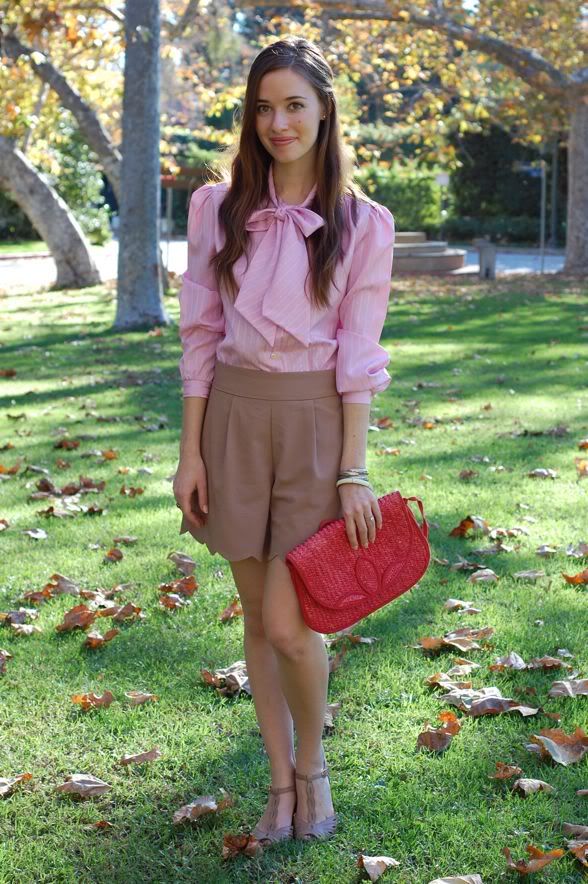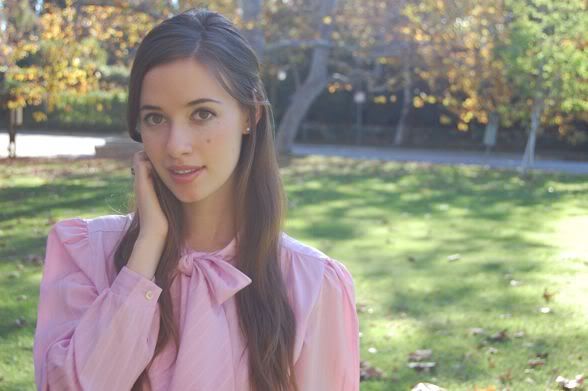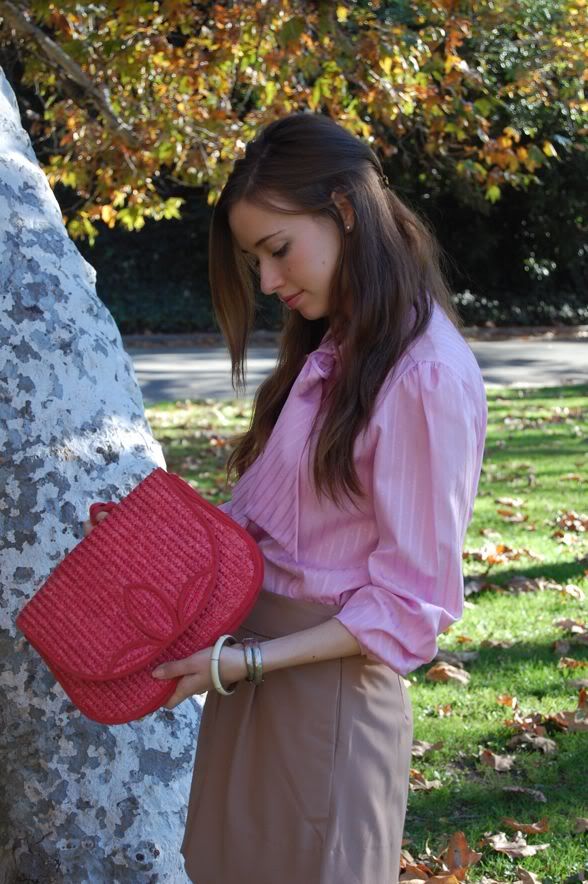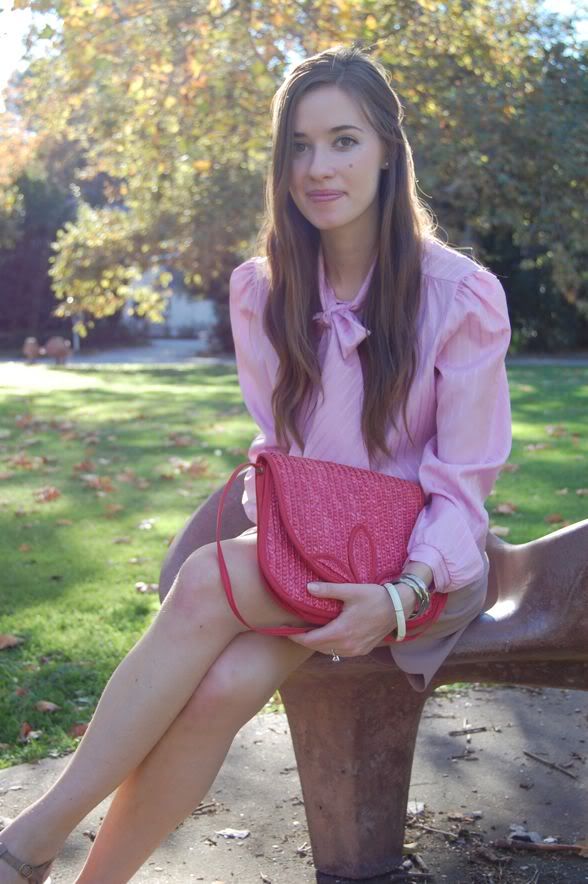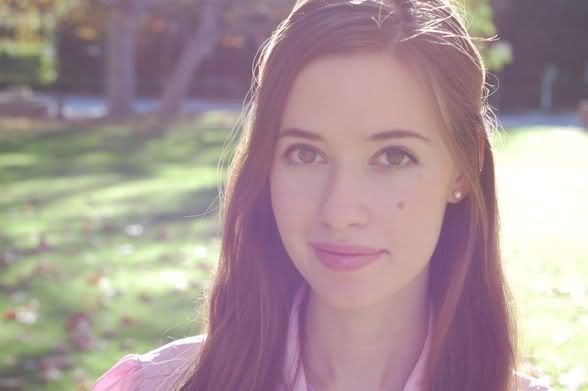 blouse c/o Kakalina Rose Vintage, shorts Queen's Wardrobe, clutch thrifted, shoes Seychelles Trip the Light Fantastic
Can you believe it's almost the weekend?? As excited as I am, I am constantly reminded of how much I have to do before Christmas! It's one week away and I still have all my shopping to do. I remember promising myself I was going to get it all done in November. Oh well, I should have known better.
xox